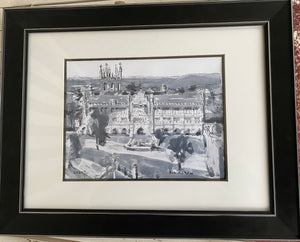 Aerial View of the Sewanee Quad from Shapard Tower - Payne's Gray
Original watercolor painting of the Sewanee Quad from above in Shapard Tower.  11 x 14 painting size and matted up to a 16 x 20.  A great size for your favorite wall space!

Bob was given access to Shapard Tower to capture this unique scene that includes the mountains in the background.