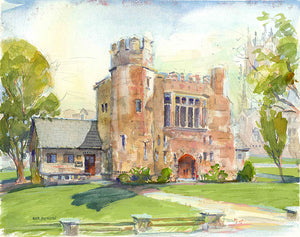 Print of the original Sewanee Phi House
Print from an original watercolor painting by Bob Askew. It is double matted to an 8 x 10. Fits in a standard frame. Individually packaged in a protective sleeve.
The Sewanee Phi House in the middle of campus is a great memory for many.  It now is home to the McGriff Alumni House for all to enjoy.